The Art of Survival Century – road and gravel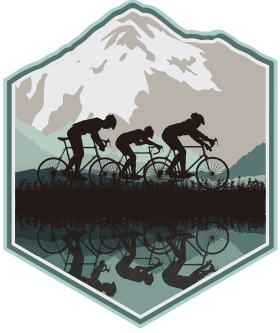 We are excited to announce our 7th Annual ART OF SURVIVAL CENTURY (AOS) bicycle ride on Memorial Day weekend, MAY 22-24, 2020, with pre-ride reception on Friday, AOS road ride on Saturday and AOS Gravel Grinder ride on Sunday.  We have some great events planned!
BRING ALL YOUR FRIENDS
The AOS ride is way more fun when you have all your favorite riding buddies along for the adventure. Plus, with so much to see and do in our region, even your non-riding friends will have a blast. We have a variety of route options and something for everyone.
Your support will bring important economic vitality to our region and we are thrilled to be hosting you for the weekend. Come pedal for potatoes with us! Everyone goes home with a sack of locally grown potatoes at the end of both rides.
Read more about the ride elements and options here.