ABOUT US
The big box stores and online warehouses have been the bane of the specialty mountaineering shop. We mourn the loss of all the boot fitters, technicians, ski and board tuners and pack fitters. This hands on experience and knowledge is rare. If you have a local shop that offers a comparable product at a fair price, we encourage you to give them your business. They need you. If you are unable to find product or service we are here to help. Give us a call or drop by our store.
We realize that most of the market shift to online shopping has been the result of discount pricing and selection. We have elected to specialize in a very small portion of the market and do it exceedingly well. We will honor suggested retail and will not discount unless it's year-end or a one of a kind item. We will not sell product that is grey market or does not have a warranty. Our prices are very fair, and allow us to exist, offer exceptional service and be here year after year to help you in the future. If you are a buyer motivated only by price we may not be your store.
We will offer you only proven, tested gear that will meet the most demanding needs of the alpinist. We will offer at least the full manufacturer's warranty as well as our promise to keep you skiing and climbing safely and comfortably. We appreciate your business and honor your trust and loyalty to The Fifth Season.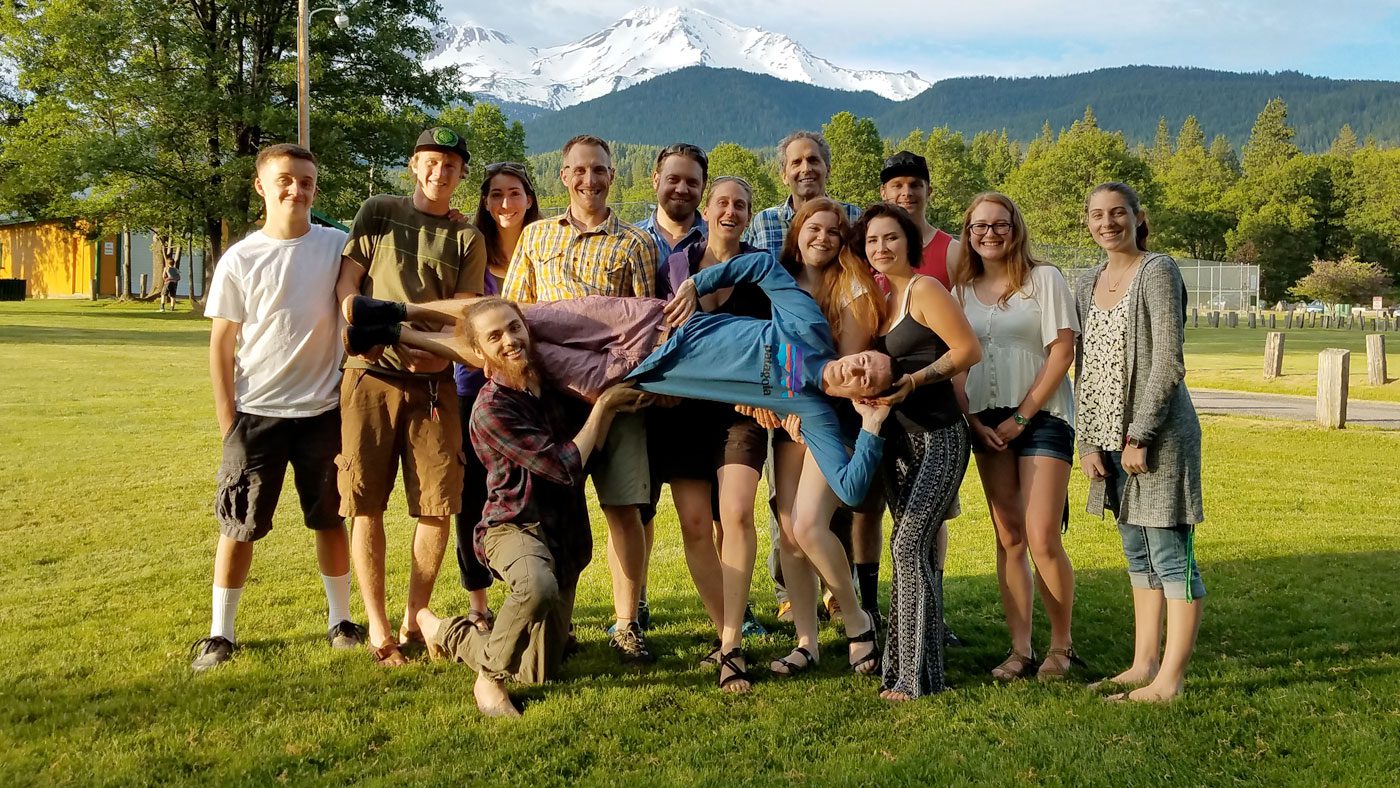 Jeff Williams – Owner
His love of speed started at a young age. Ski racing across the northwest and tearing down mountain trails on his DH bike. By age 16 Jeff was a professionally certified bike mechanic and since 2002 has managed the Fifth Season back shop. Jeff's industry experience goes back 25 years and he is proud to continue providing great knowledge and service to the Mount Shasta community as the owner of The Fifth Season!
Danielle Williams – Owner
She grew up hiking, biking and skiing here in beautiful Mt. Shasta. She loves the outdoors and it puts a smile on her face when she can help others get out and enjoy the many wonders of her back yard! Dani started working at the Fifth Season when she was 15. Now years later she finds herself back in the shop as co-owner!
Jesse Angelini
A Santa Cruz native, Jesse spent many a summer camping in the Trinity Alps. Now he resides with his family in Mt. Shasta. Jesse is not just knowledgeable about hiking, backpacking and skiing, but he is a Master Fit trained boot fitter who can make your feet happier on the slopes or on the trails!
Edgar Cardenas
Bay Area born, now thriving Mt. Shasta transplant, bilingual in Spanish and English, Edgar is a true people person! His love of nature is a deep as his "old Shasta soul" and no matter what the season or activity, Edgar can help you get set up for a positive outdoor experience!
Julia Allen
A Mt. Shasta area local, Julia has a great sense for how fashion and function come together. When she is not managing soft goods for the shop, she can be found putting gear to the test out on the trails or up on the slopes.
Dante Rodriguez
A believer in, "Work hard, play hard." This Mt. Shasta native (bilingual in Spanish and English) is passionate about mountain biking and backcountry skiing. Friendly and knowledgeable, we are delighted to have Dante as our head bike tech!
Davis Elliott
This outgoing Arkansas native is a big fan of bouldering, backcountry skiing, fly fishing and cookies! He is our go to ski tech whose summers are spent as a fly fishing guide.
And Nate, Danika, Cody, Sarah, Patricia and Kenji